West Nashville
Gutterman of TN – Serviceing West Nashville
We travel all down 440, 21st Ave, 40, Wedgewood Ave, White Bridge Pike, Woodmont Blvd, Charlotte Ave, Centennial Blvd, and beyond to provide an array of water deterrence services to our neighbors in West Nashville!
For years, Scott Brasfield, the Gutterman of TN, has been traveling to homes in Urbandale Nations, Sylvan Park, Charlotte Park, Hillwood, West Meade, Belle Meade, Green Hills, Forest Hills, Bells Bend, Bellevue, Centenary, Oakhaven, Cedar Crest, Woodland Forrest, Thousand Oaks Estates, and other West Nashville communities, to provide homeowners with customized water management solutions.
He specializes in gutter systems and roofing and takes everything into account – weak areas; points of entry; property; and the condition of your existing roofing, soffit, and fascia – when creating a customized plan of action for you. Whether you solely need gutter covers, an underground drainage system, metal shingle roofing, or some combination of systems (like the Advantage Gutter & Roof System), Scott will make a recommendation that makes sense for your home and your budget. The systems, products, and services we offer include:
Keep Your Gutters Free of Debris & Water Flowing Freely
Here in West Nashville, storms can get pretty wicked, dumping large amounts of water rapidly. But if your gutters are free of debris, this shouldn't be a problem. Gutter guards can help prevent gutter clogging so water can move down into the gutters and away from the home, instead of settling on the roof or dumping down into the foundation of the home. Here at Gutterman of TN, we sell and install some of the best gutter guards in the industry: SafeGuard.
SafeGuard gutter guards are durable, strong, and affordable, and since they're low-profile, you don't have to worry about them altering the curb appeal of your home. Learn more about these products and their 20-year no-clog warranty here!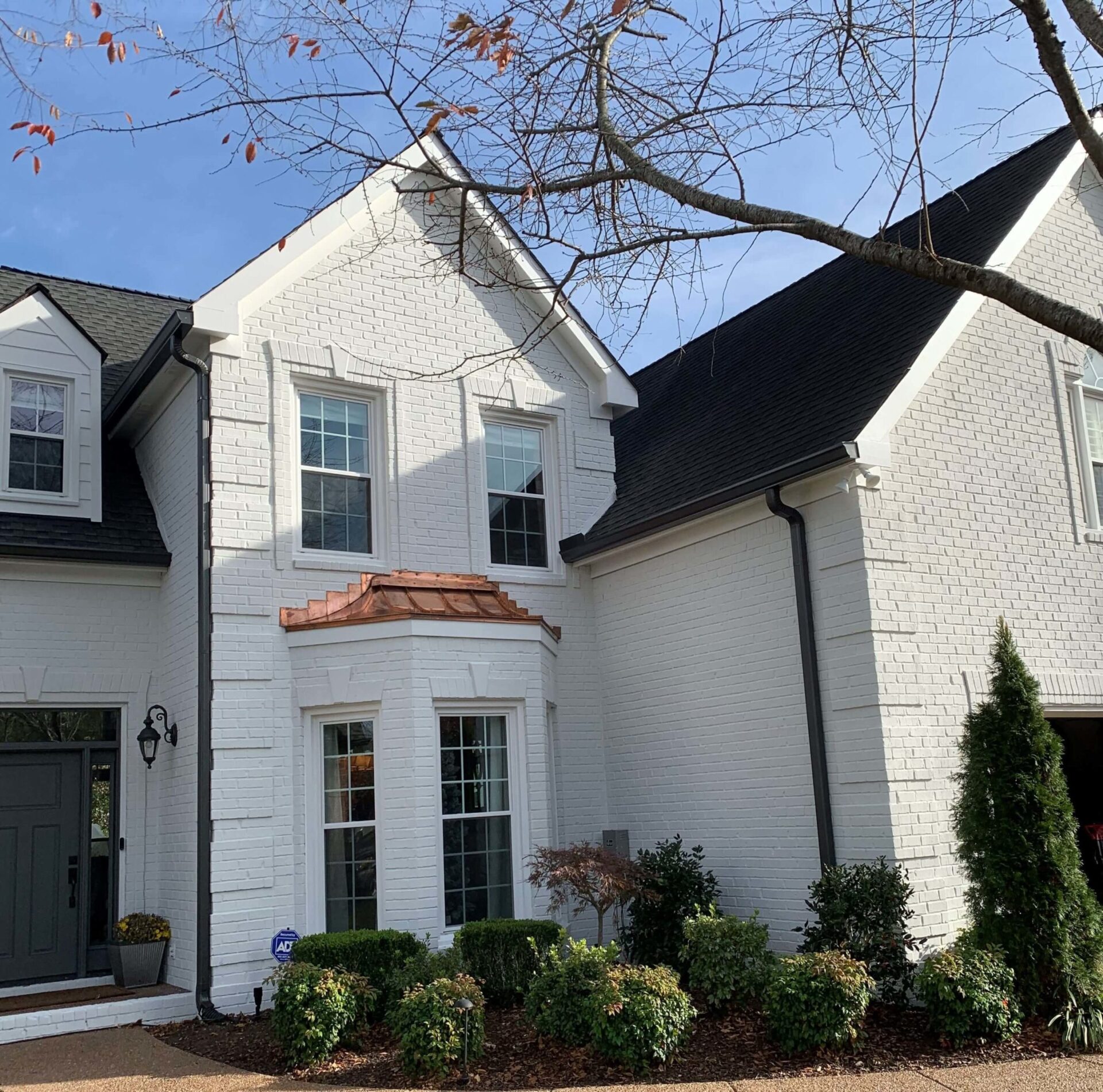 Gutterman of TN is the Company to Call in West Nashville
Don't let heavy rains and strong storms make you nervous – call Scott at Gutterman of TN today and schedule your consultation! Scott is experienced, knowledgeable, and committed to providing you with practical solutions that work!
We're committed to keeping all the customers in our service area high and dry, and that definitely includes our friends and neighbors in Brentwood.